Betway parent Super Group (NYSE:SGHC) announced today it will repurchase up to $25 million worth of its common stock over the course of 2023.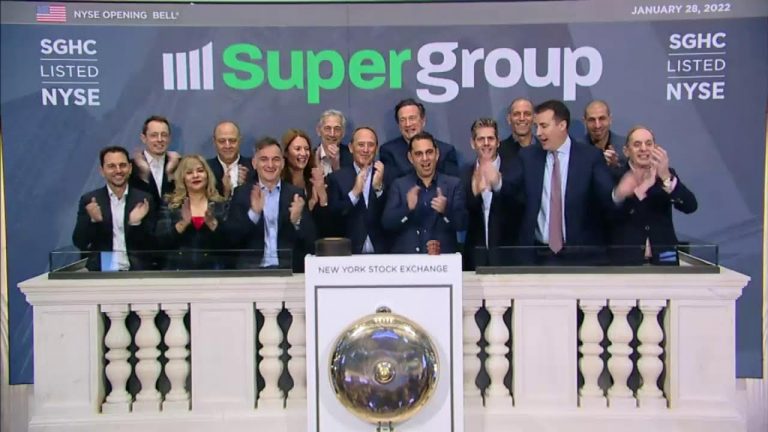 The company revealed the share repurchase program after the close of US markets, sending the stock higher by 2.52% in after-hours trading. That followed a 2.92% gain during standard trading hours. Super Group shares are off 68.17% over the past 12 months.
Our debt-free balance sheet is strong and we actively consider using cash to drive long-term shareholder value through investment and through returning cash to shareholders," said Super Group CFO Alinda van Wyck in a statement. "We believe a modest share repurchase program is an efficient potential use of cash depending on market circumstances."
The time frame under which Super Group has to repurchase its stock can be altered in either direction, and the sportsbook operator isn't under any obligation to buy back the stock.
"Repurchases, if any, will be made from time to time on the open market at prevailing prices or in negotiated transactions off the market," according to the company.
Important Move by Super Group
Super Group is about a year removed from its debut as a public firm, following a merger with a special purpose acquisition company (SPAC). With shares of so many deSPACed companies faltering, including several in the gaming industry, Super Group hasn't been immune to that trend.
In addition to the buyback announcement, the sportsbook operator is taking other steps aimed at reducing dilution that's hampered its stock price. Those efforts include the cancellation of private warrants that could have resulted in the issuance of another 78.8 million shares.
"Today's efforts simplify our capital structure and reduce the prospect of potential future dilution. As a team, together with our sponsors, who agreed to cancel their private warrants, and our original shareholders, who waived their rights to earn-out shares, we remain committed to our long-term vision and to taking proactive steps to create value for investors and greater certainty around our capital structure," said CEO Neal Menashe and COO Richard Hassan in a statement.
Share issuances dilute current investors because of the new supply of shares coming to the market.
Super Group Eyeing US Expansion
Super Group has been slow to take off in the US sports wagering market. But with the recently completed acquisition of Digital Gaming Corp. (DGC), the company could accelerate its US expansion efforts.
"DGC has the exclusive right to use the Betway brand in the US and has secured market access for online sports betting and gaming in up to an initial 10 US states, including Pennsylvania, New Jersey, Colorado, Indiana, and Iowa. DGC's first bet in the US was taken in March 2021," according to a statement issued  by Super Group.
The post Super Group Announces $25M Share Repurchase Plan appeared first on Casino.org.