Slidell government officials say their constituents don't want casino-style gambling. And that's why those local leaders are developing a plan to rid historical horse racing (HHR) machines from the city.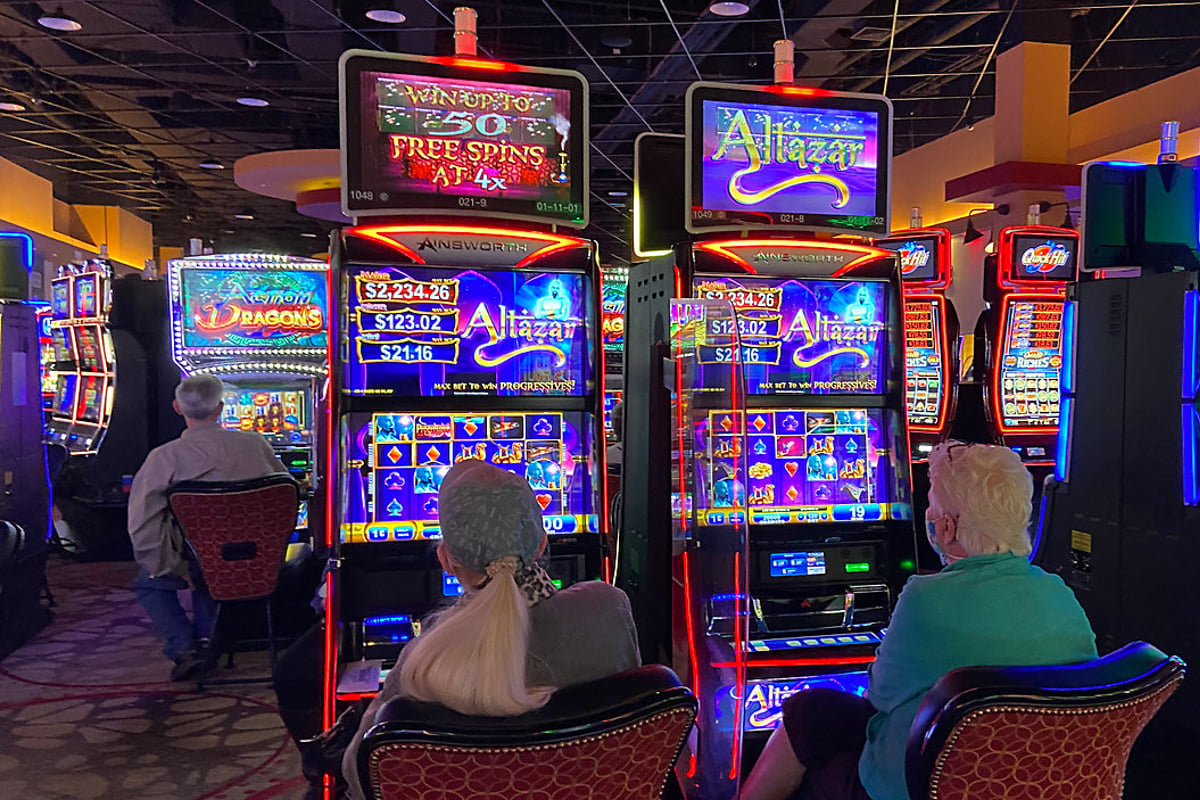 Louisiana legalized HHR gaming in 2021 as a lifeline for the state's dying horse racing industry. HHR machines look and operate similarly to traditional Las Vegas-style slot machines, but their outcomes are based on previously run horse races instead of on a random number generator.
HHR terminals are pari-mutuel wagering apparatuses. The machines conceal the names of the horses and the race date that the spin's outcome is based on.
Players are presented with a list of odds for the horses, which are given fictionalized names or identifiers to hide their identities. Also known as instant racing, HHR allows pari-mutuel gamblers to bet on a slew of races and learn the outcomes in a matter of minutes.
HHR gamblers also have the option of making the device function more like a slot machine. Instead of displaying horses and their associated pari-mutuel odds, the devices are capable of showing reels and allow the bettor to select a quick pick — which gives the player the horse with the shortest odds of winning.
Louisiana's 2021 legislation allows licensed off-track betting parlors (OTBs) to house up to 50 HHR machines per location. The bulk of the associated revenue goes toward live racing purses.
Casino Rejected
In 2021, Slidell was targeted by casino operator Peninsula Pacific Entertainment for a $325 million casino project at the Lakeshore Marina. P2E was seeking authorization to relocate its Louisiana gaming license from DiamondJacks in Bossier City.
The relocation required local approval from voters in St. Tammany Parish. Residents, however, rejected the casino through a local referendum during the November 2021 election.
About 63% of parish voters said "no" to the casino called Camellia Bay Resort. P2E has since sold most of its assets to Churchill Downs, the Kentucky-based horse racing and casino gaming giant.
Churchill owns and operates the Slidell Fair Grounds OTB located off Interstate 10 at Gause Blvd. The property was formerly a Ruby Tuesday restaurant. It opened as an OTB in late June 2021.
Slidell officials, including Mayor Greg Cromer, say they were caught off guard by the recent introduction of HHR machines at the OTB.
It looks like it's nothing more than a glorified slot machine," Cromer told The New Orleans Advocate. "You push in the money and push the button. That's how it looks to the mayor. The [state] Racing Commission may argue it's different."
Cromer says the parish spoke regarding gambling during the 2021 referendum. And the majority doesn't want such gambling that closely mimics Las Vegas, even if it is actual pari-mutuel wagering.
"We don't want historical horse racing in the city limits," Cromer continued.
Slidell Prepping Lawsuit
Slidell officials say their city attorneys are working to determine if they have a legal recourse to rid HHR machines from the town. Cromer explained that the city isn't contesting the OTB, only the HHR component.
I don't think we have a leg to stand on with OTB. But with historical horse racing, I think we do," the mayor opined.
Churchill Downs didn't immediately respond to a request for comment. Cromer explained that city attorneys believe they might have a case in arguing that HHR betting is vastly different from traditional pari-mutuel wagering on live racing.
The post Slidell Wants to Scratch Historical Horse Racing Machines from OTB appeared first on Casino.org.